Services offered
Full Repair Service
Servicing
Ergonomic Customisation
Acoustic Adjustments
Clennell Custom Brass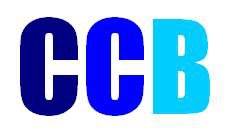 Clennell Custom Brass has been conceived to provide a first class brass instrument repairing and customisation service. Eight years' experience as a brass repairer and instrument make, nine years' experience as a professional brass player, and past experience in music workshops and brass teaching combine to give CCB an insight into the needs of all types of brass player, rarely seen in the UK. Operating from a fully-equipped workshop in Birmingham, CCB uses the most up to date brass repair tooling and methods available.

Why choose Clennell Custom Brass?
Top quality professional craftsmanship

Quick and efficient turnaround for all repairs

Competitive prices

Professional communication

All customers, whether amateur or professional are treated equally

I am a professional member of the National Association of Musical Instrument Repairers
CCB Offers a full repairs, servicing and customisation service.
From a sticky valve or stuck mouthpiece, to a full re-lacquer.
Andrew's top tips to avoid an a trip to the repairer!
CCB's workshop is in Northfield, easily accessed by train, bus or car from Birmingham City Centre.